August 14th – 18th
Grow your business with tools from 4 Industry Leaders.
Access to the free workshop beings August 14th and ends at midnight on August 18th, CST. Be sure to watch your free training during that time!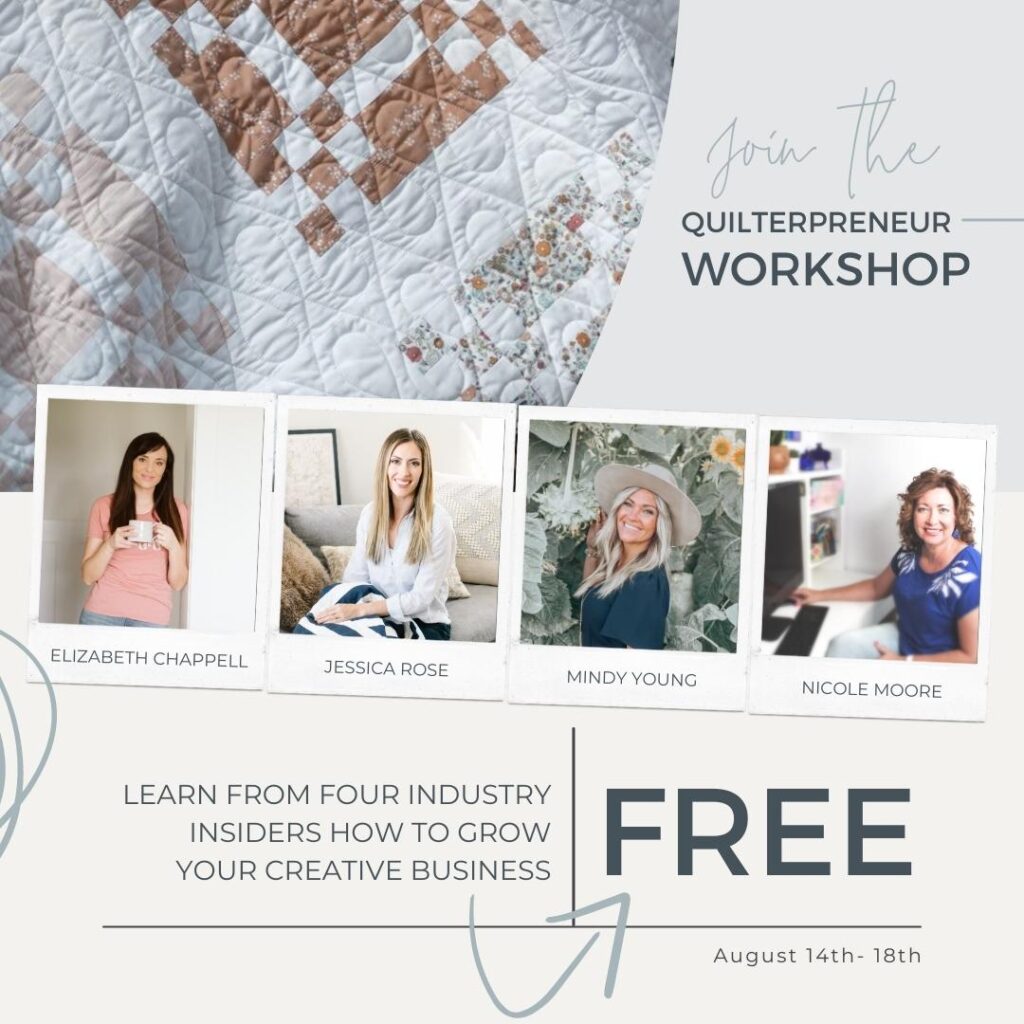 Get set for a power-packed experience at the FREE Quilterpreneur Workshop from August 14th to 18th. I'm delighted to be a guest presenter alongside three other industry-leading experts, ready to equip you with actionable insights and proven strategies to amplify your quilting business.
This workshop, covering everything from niche identification to brand creation, social media mastery, and email marketing, is your chance to learn from the best. This exclusive five-day window is an opportunity not to be missed. So don't just mark your calendars, register now for free – let's transform your business together!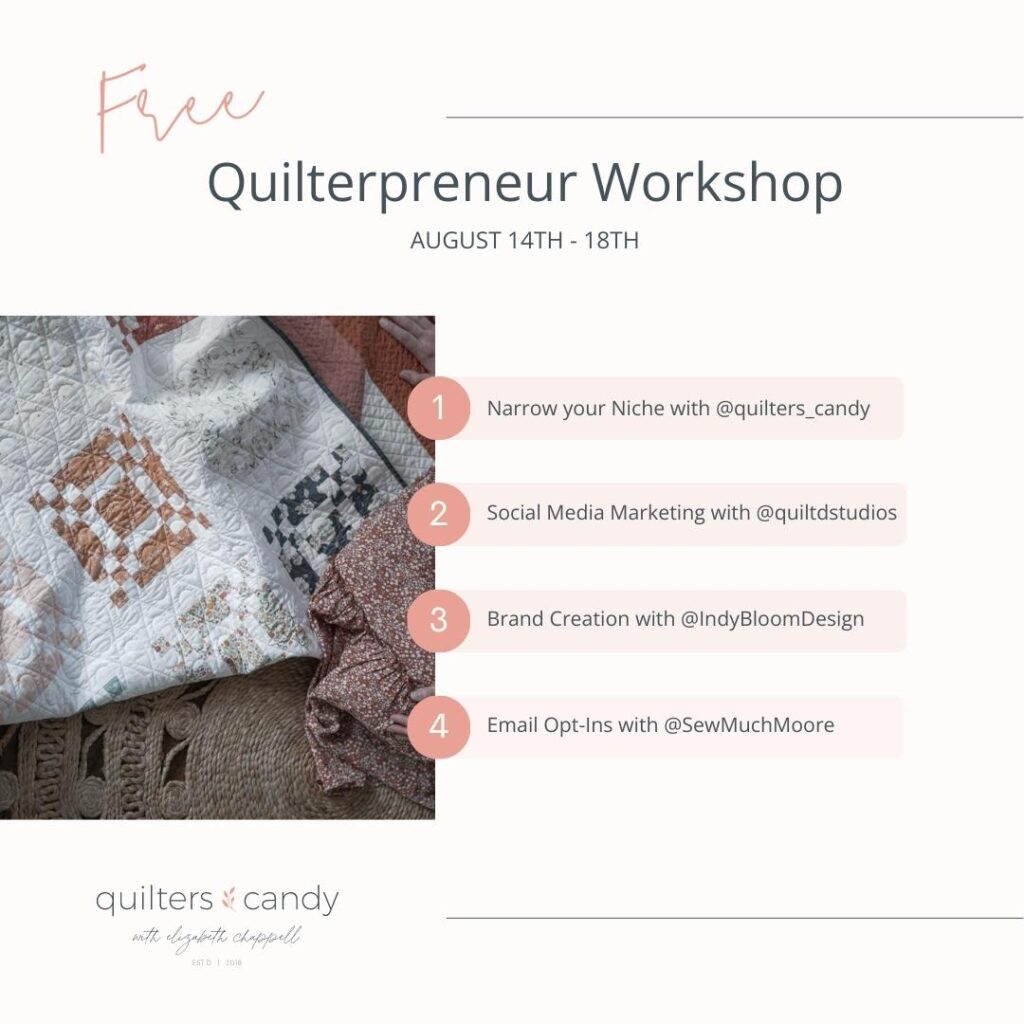 Are you ready to power up your quilting business? Don't miss this golden opportunity to join me and a cadre of industry leaders at the FREE Quilterpreneur Workshop, available on-demand from August 14th to 18th.
This one-time event is a wellspring of practical wisdom and field-tested strategies designed to elevate your enterprise. You'll gain insights into identifying your unique niche, harnessing social media effectively, building a robust brand, and mastering email opt-ins. Imagine it as your exclusive launchpad to success, blending in-depth knowledge, actionable strategies, and the opportunity to learn from top experts in the industry.
Remember, this invaluable webinar is free, but only available for these five days, so be sure to seize this chance to infuse fresh energy and new growth strategies into your quilting business!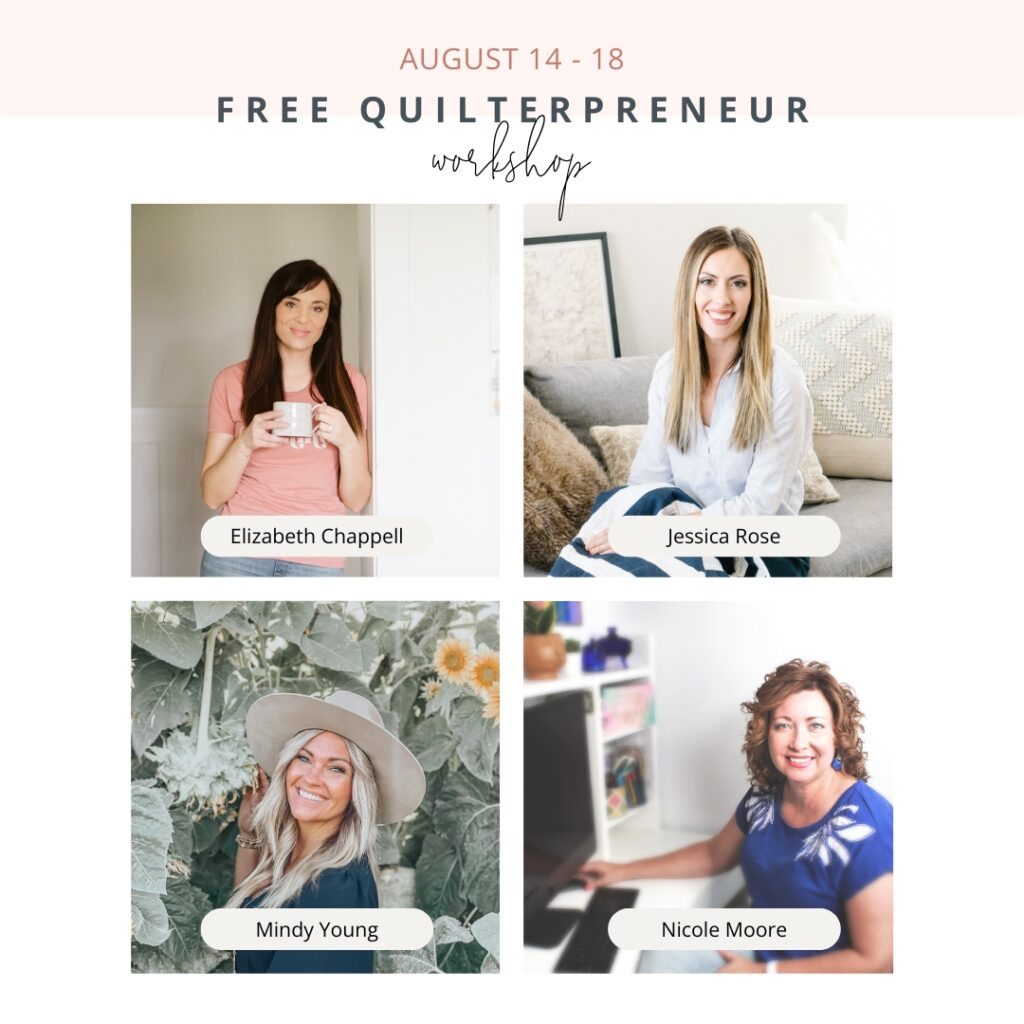 Unlock the power of email marketing at the FREE Quilterpreneur Workshop, where I'm thrilled to share my expert knowledge on crafting compelling email opt-ins.
Not only will I be sharing insights, but I'll also guide you through a step-by-step video tutorial to show you exactly how it's done. An effective email opt-in can help you transform interested prospects into loyal customers – a vital step to grow your quilting business.
Remember, this exclusive workshop is only available from August 14th to 18th. So don't wait, RSVP now and seize the opportunity to learn this key marketing strategy while it's still free.
Let's convert your email list into a thriving customer base together!