Use EQ8 In Your Quilt Hobby & Business
Let's chat about how to use Electric Quilt 8 (EQ8) in your quilt hobby and business. Whether you're quilting for fun or thinking of turning your passion into profit, EQ8 is like having a quilting buddy right beside you, offering a second opinion and some cool tricks.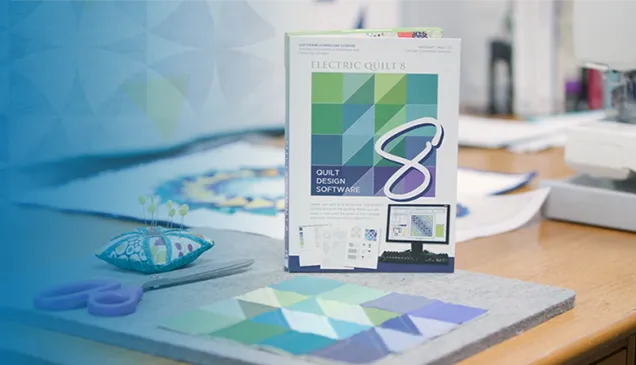 For Those Quilting Weekends & Late Nights
A Quilter's Digital Sketchbook
Ever sat down with a sketchbook, doodling patterns and coloring them, trying to visualize your next masterpiece? EQ8 feels just like that, but digital. Picture this: you're working on a design and suddenly wonder, "Would this look better in blue?" Instead of rummaging through your fabric stash or heading to the store, EQ8 lets you play around on-screen until you find that perfect shade. It's like having an endless fabric stash at your fingertips, without the clutter.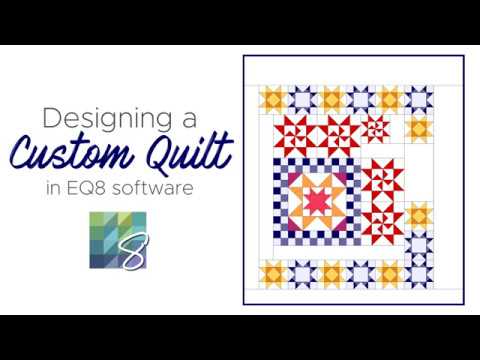 Thinking of Selling Your Designs?
For those of you who've thought about selling your quilt patterns or even starting a small business, EQ8 is your behind-the-scenes helper. It can help make your designs look professional and give you the confidence to showcase them to potential buyers or even at local craft fairs.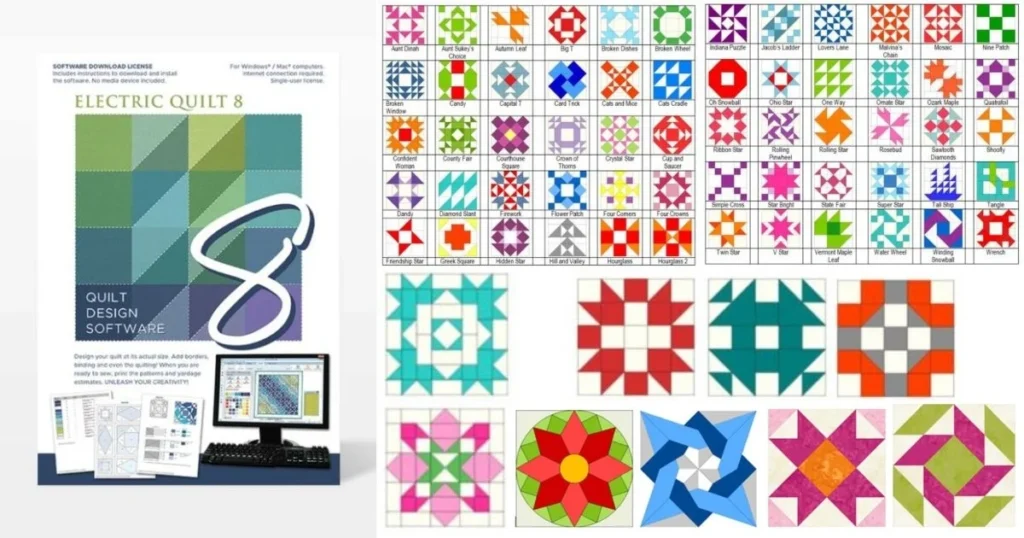 The Magic of Digital Recoloring
One of the standout features of EQ8 is its recoloring tool, and trust me, it's a game-changer.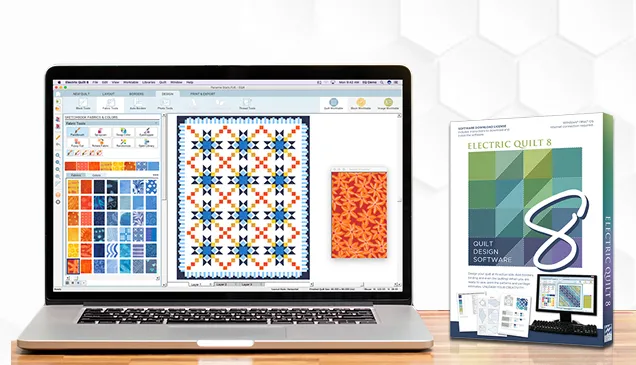 Save Time & Money
We've all been there: buying fabric that we thought would look great, only to realize it doesn't quite fit the vision. With EQ8, you can experiment endlessly on screen until you're happy with the result. This means when you finally decide to buy or cut into that precious fabric, you're sure of the outcome. No more wasted materials or second-guessing.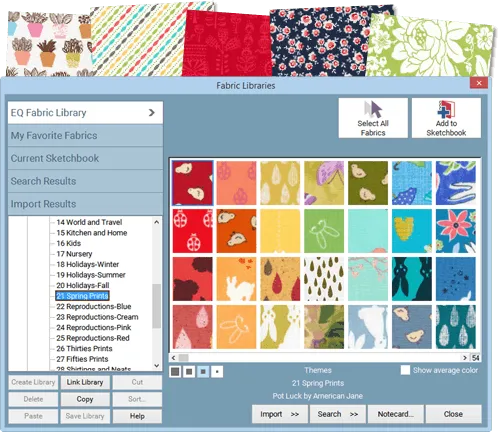 Tailor-Made Designs
The beauty of the recoloring tool? It lets you tweak and refine until your quilt feels just right. Thinking of a winter-themed quilt? See how it looks in cool blues and whites. Autumn project? Swap in some warm oranges and browns. The possibilities are endless.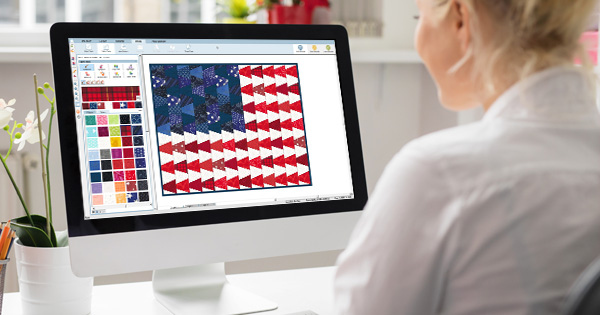 Getting the Most Out of EQ8
It's Easier Than It Sounds
If the word 'software' makes you a bit nervous, don't worry. EQ8 is user-friendly, and there are tons of helpful guides to get you started. Think of it like learning a new quilting technique; with a little practice, it becomes second nature.
Expand Your Horizons
While EQ8 offers a ton on its own, there's more out there to discover. Check out the *Four Seasons Quilt Blocks* add-on by Heather Valentine from The Sewing Loft. If seasonal quilts are your thing, this will be right up your alley.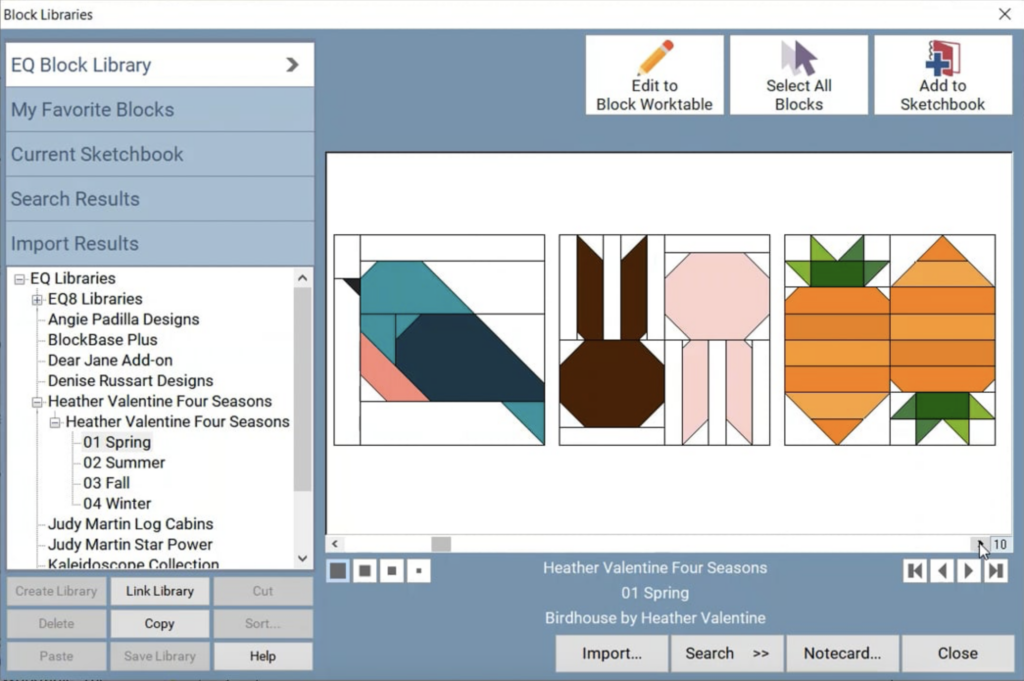 And for those looking to dive deep into patterns, Barbara Brackman's *Encyclopedia of Quilt Patterns* is a fantastic companion.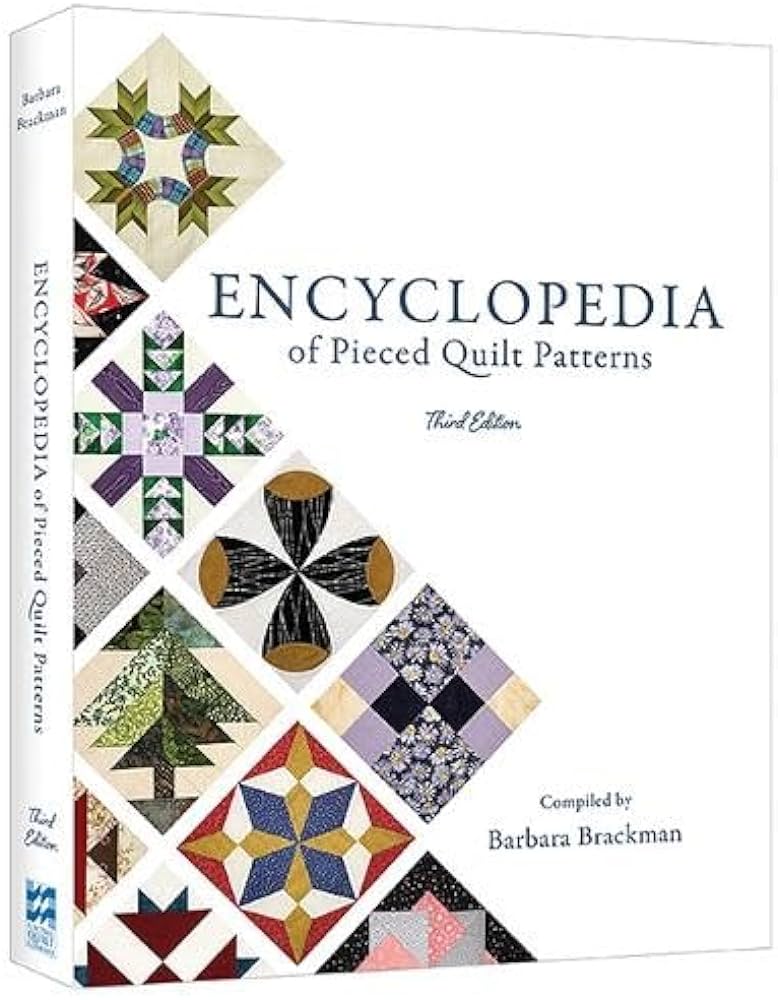 Ready to Dive In?
If EQ8 sounds like it might be your next quilting buddy, why wait? You can grab it from your local quilt shop or head straight to the EQ8 website. Remember, when you use EQ8 in your quilt hobby and business, you're not just getting a tool; you're opening up a world of possibilities to create, experiment, and, most importantly, have fun.